Biography
AEA - SAG - AFTRA - AGVA - ACTRA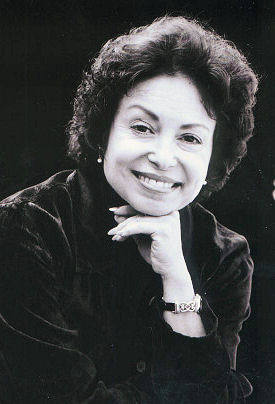 Lois has been hailed by critics as one of the most highly respected directors in the Bay Area. She has directed over 75 productions at Playhouse West and other theatres throughout the country. Her versatility as a director ranges from Pinter's Betrayal "Betrayal Sparkles" (San Francisco Chronicle) to Noel Coward's Private Lives "The production is crisp, clean and wonderfully vicious in a velvet-lined sort of way" (Contra Costa Times) to Sandy Wilson's The Boy Friend (Bay Area Critic's Circle awards for Best Entire Production and Best Direction of a Musical) "Every facet of this musical gem has been polished – Leaves the audience cheering" (San Francisco Bay Times). Pat Craig of the Contra Costa Times wrote: "Playhouse West is the most consistently excellent theatre on this side of the hill, and one of the best in the entire Bay Area." Lois has personally won 7 Bay Area Critic's Circle Awards, 6 for directing and choreographing and 1 for Best Actress in 2001. Her World Premiere Production of the musical In This House garnered 4 Critic's Circle Awards, 2 of which were awarded to Lois for Best Musical and Best Direction of a Musical in 2008.
Lois Grandi launched her performing career at age of 12, as a solo ballet dancer with The Philadelphia Orchestra. At age 17, she ventured from Philadelphia to New York, where she became enamored with Musical Theatre. Shortly thereafter, she found herself doing the Charleston, singing and having a blast in the Off Broadway production of The Boy Friend at The Cherry Lane Theatre. Thus, her initiation into the professional theatre! Roles that followed, included Louise in Carousel with John Raitt, Leisl, in The Sound of Music, Tiger Lily in Peter Pan with Sandy Duncan and Betsy Palmer, and Laurey in Oklahoma! opposite Peter Palmer. While in New York, she made many TV commercials and industrial films. She launched the choreography facet of her career, with The Music Man starring Bert Parks.
Lois moved to The San Francisco Bay Area and raised her family. Back to work after a little break, she sang in many clubs in The Bay Area and made numerous industrial films and TV commercials. She had a recurring role in the TV series Up and Coming for PBS, and performed in and directed productions in various theatres in the area. In 1984 she founded The Performing Arts Academy (later re-named The Playhouse West Academy) and founded Playhouse West Theatre in 1995.
In 2005, Lois performed as Melinda Metz in Michael Weller's What the Night is For. "Melinda changes before your very eyes – from coquettish to a neurotic mess. The actress does an emotional striptease with unusual skill in peeling off the character's protective layers." (Talkinbroadway.com). Earlier at Playhouse West she played the heart wrenching, handicapped Edna in Light Sensitive by Jim Geoghan. This role won her the Best Actress Critic's Circle Award. "Lois Grandi shines in the role of Edna" East Bay Express.
She was most recently seen in the TV series Trauma and played Melissa in Love Letters at The Willows Theatre in 2009.