AEA - SAG - AFTRA - AGVA - ACTRA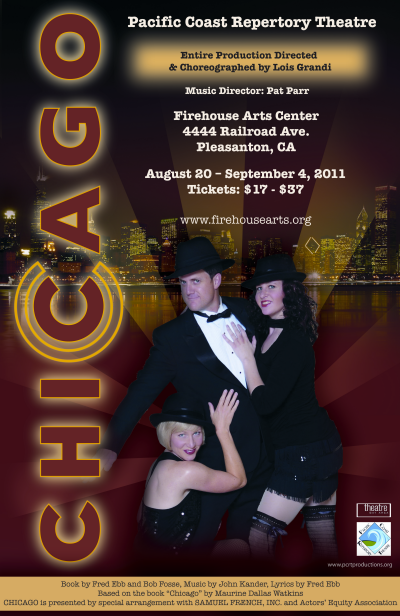 Lois Grandi Directed and Choreographed the highly acclaimed production of Chicago for Pacific Coast Repertory Company in 2011. Chicago is the universal tale of fame, fortune and All That Jazz, featuring Roxie Hart and Velma Kelley as the merry murderesses of Cook County. The escapades of the two "scintillating sinners", are immortalized in unforgettable songs and spectacular dances originally staged by Bob Fosse in the mid-1970s. Lois's production garnered the following reviews:
"Sexy, Sizzling 'Chicago' "
This is "Chicago" about as good as you'll see it."
"A sensual delight Directed and Choreographed by Lois Grandi"
Pat Craig , San Jose Mercury News and Contra Costa Times
LOIS GRANDI DELIVERS A SUPER 'CHICAGO' IN THE PLEASANTON FIREHOUSE THEATRE
"For all of you Lois Grandi fans, you now have something to cheer about. Lois Grandi is back, back in her best element, musical theater, and once again demonstrating her highly acclaimed directing skills as she directs this stellar production."
"Lois Grandi is known for her demand for acting perfection and attention to detail and the results definitely pay off in what has to be one of the best productions of this musical my wife and I have seen locally. Wow! Don't miss this one!"
Charles jarrett, Rossmoor News
"Director/choreographer Lois Grandi has outdone herself with a stylish and oh-so-sexy production"
"Grandi's inventive, athletic choreography on a practically vertical set is something to behold."
Sally Hogarty, Orinda News and Walnut Creek Journal
Photos - move mouse over photos to advance slideshow or click on dots in upper right corner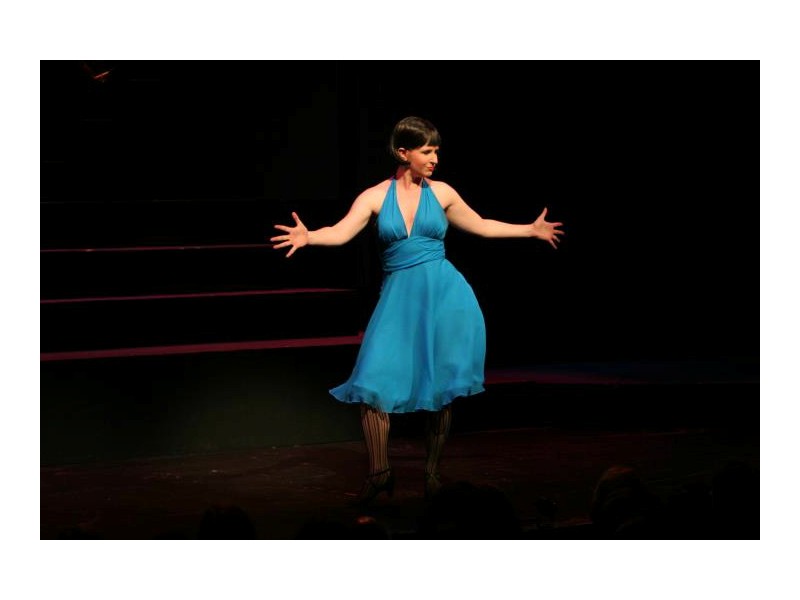 Velma, played by Nicole Frydman, introduces us to the seedy side of Chicago in the 1920s.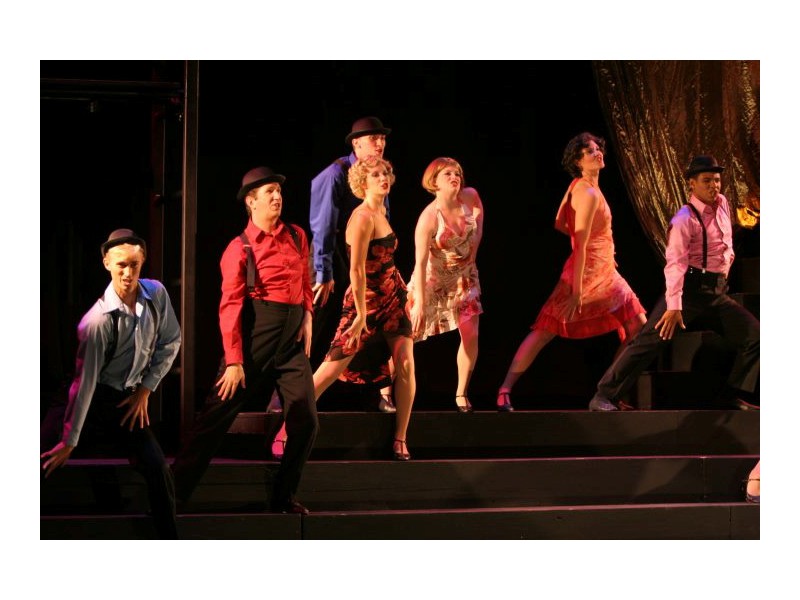 Members of the ensemble join Velma in the dazzling All That Jazz dance number which sets the tone of the play.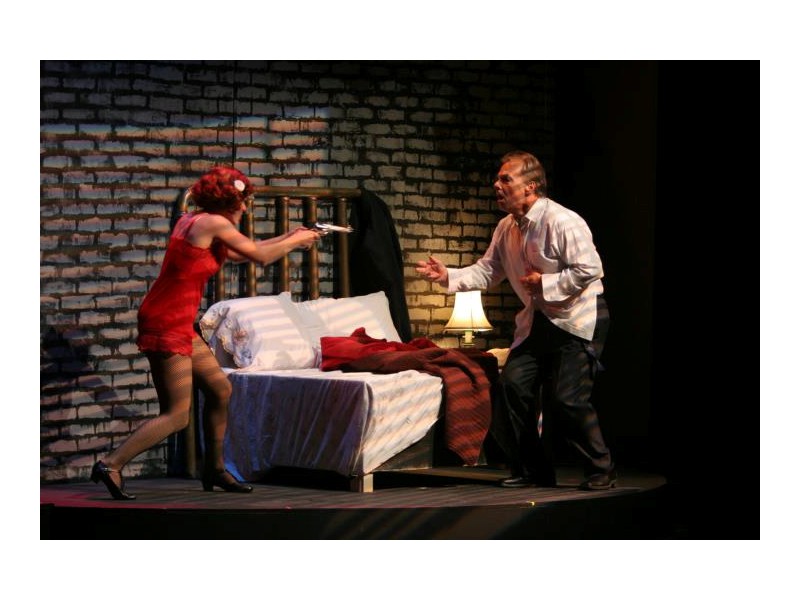 Roxie, played by Joy Sherratt, shoots her boyfriend when he tries to leave her after a tryst.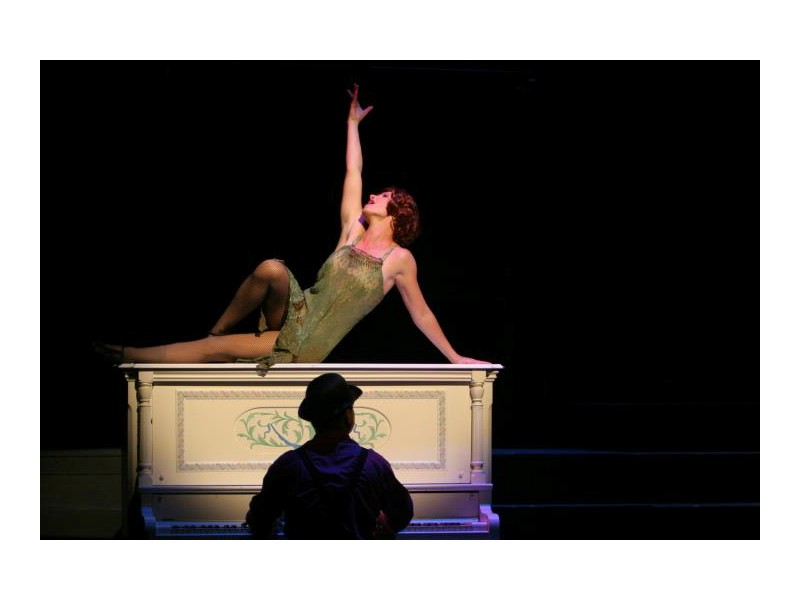 In a Vaudeville style torch song, Roxie reveals her feelings about her husband Amos.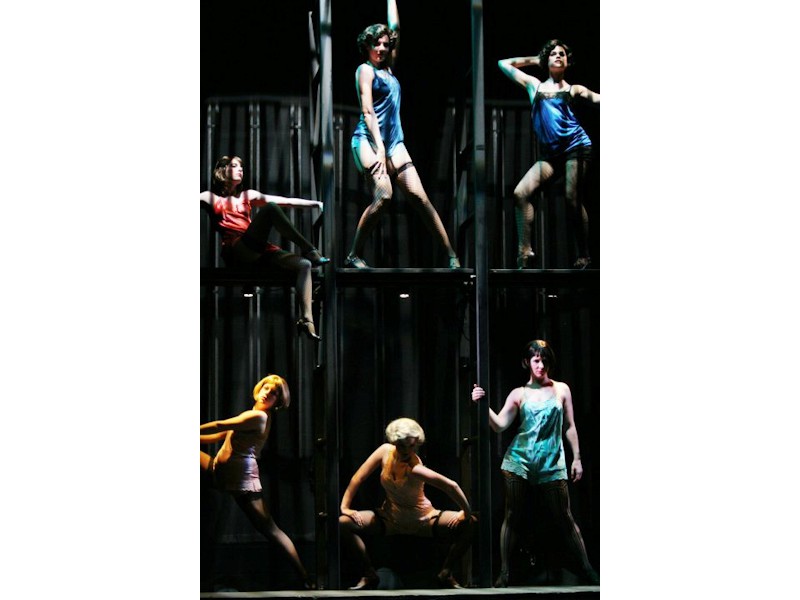 These ladies, all of whom are accused of murder, justify their crimes in a very sexy and comedic song and dance.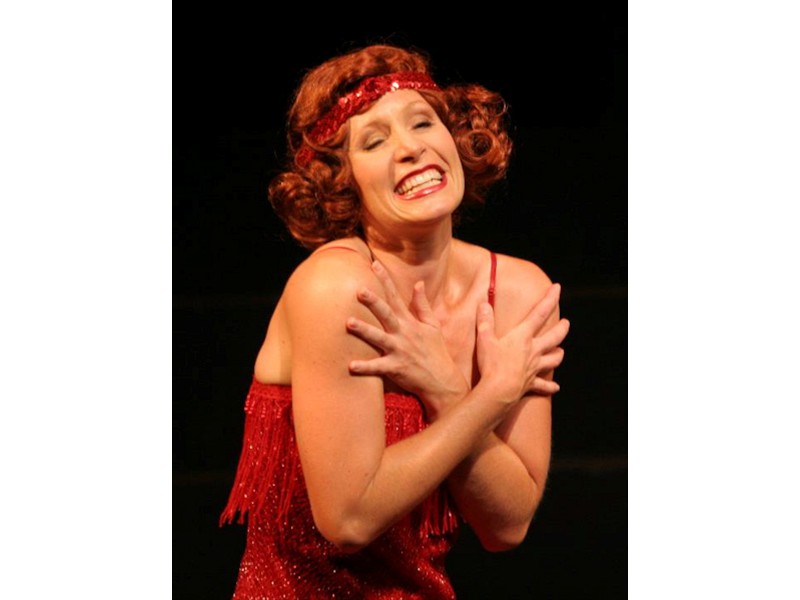 Roxie fantasizes about becoming a vaudeville star.
Here are Roxie's imaginary boys who will be the back up for her Vaudeville act.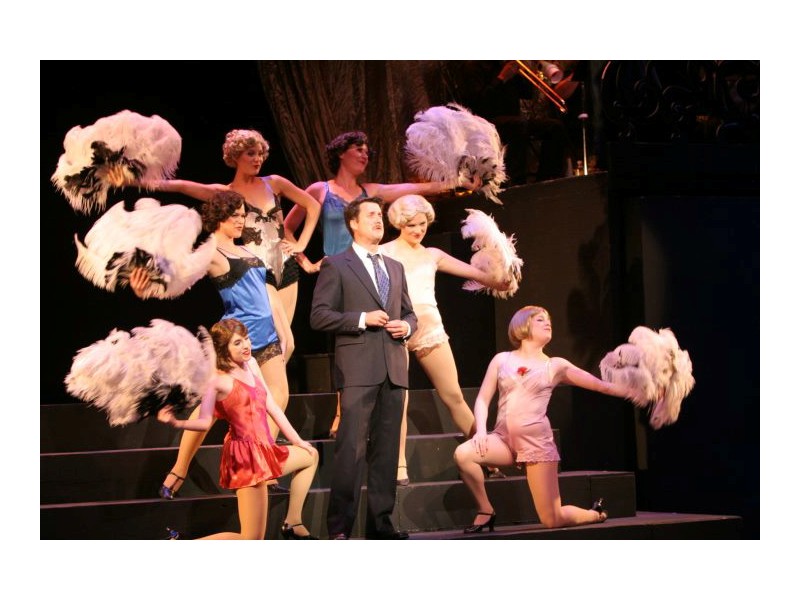 Billy Flynn, the smarmy defense attorney played by David Judson, touts his innocent motives.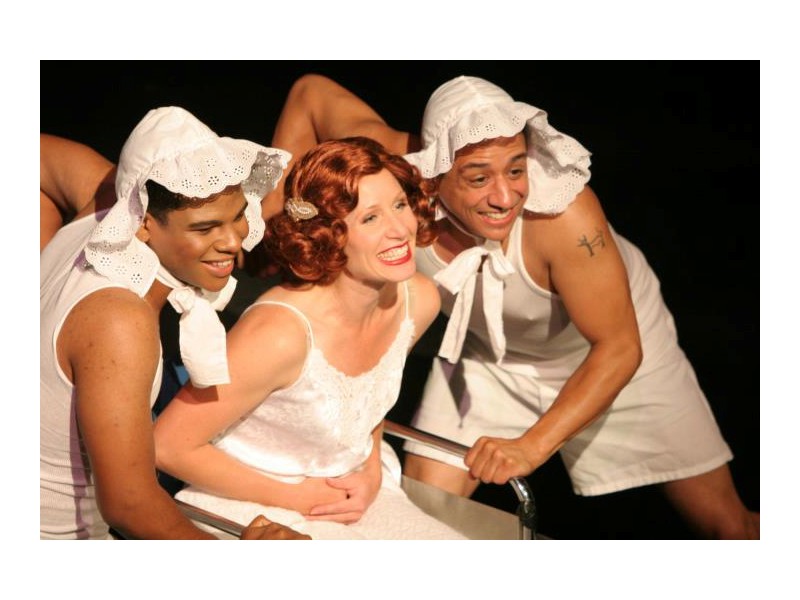 Roxie fakes a pregnancy in order to receive preferential treatment in jail. Her two fellas appear as her babies.